EcoVape stores across the UK are open and we want our customers to be confident that they won't be at risk when purchasing their vaping goods from them. This is a weird time and things are far from normal, everyone has had to adapt to the circumstances and life as we know it has changed drastically. EcoVape have put in place multiple measures to ensure customers safety and to minimize the risk of Covid-19:
Hand Sanitizer Stations
All of our stores have Hand Sanitizer Stations placed at the entrance to encourage customers to sanitize their hands before entering, this is to protect the customers and our staff so we encourage everyone to use them. These stations will be topped up and cleaned regularly by our staff. We have partnered with Dainty & Heaps, they supply us with our Hand Sanitizer which is 80% alcohol based. Alcohol-based hand sanitizers can inactivate many types of microbes making it very effective when used correctly. Purchase Dainty & Heaps Hand Sanitiser at www.daintyandheaps.com
Acrylic Shields
All of our stores now have acrylic shields placed on the counter, this is an effective way of minimizing contact between the customers and our staff keeping everyone safe and happy.  Protecting everyone from infectious droplets from sneezes & coughs minimizing the risk of Covid-19.
Floor Markings
We have floor markings in place throughout all of our stores, these markings are on the floor and easily visible. They have been measured and placed two meters apart in order for customers to social distance when in the stores. They will provide protection from getting too close to other customers and our staff, we encourage our customers to respect others and to use these markings to help prevent the spread of Covid-19.
Two-in Two-out Policy
Our stores are now operating with a two-in two-out policy to avoid too many people being in the store at one time. In smaller stores we are using a one-in one-out system instead. If there is already two customers inside a store please wait outside until one has left before entering. We are following government guidelines to help prevent the spread of the virus and we kindly ask that you do too.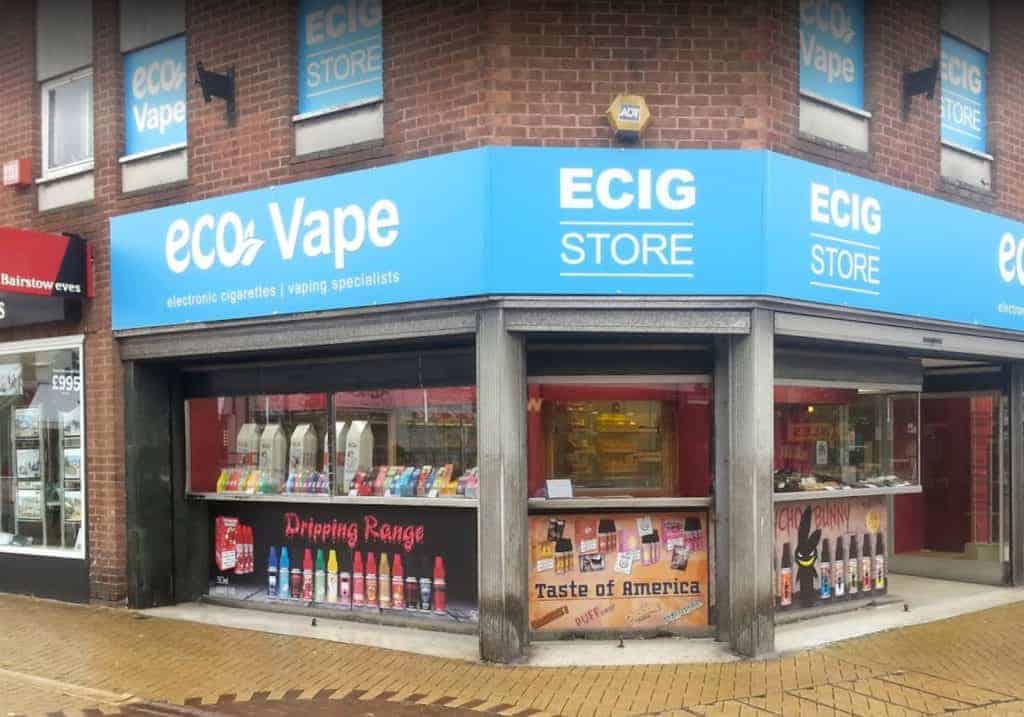 Alcohol based spray
Our staff are cleaning the stores regularly using 80% alcohol based sprays. Areas that come into contact with customers a lot will be cleaned regularly, for example the doors, handles, card machines and counters.
Following Government Guidance
We are following Government Guidance as best as we can to create the safest environment possible for our customers and staff. It is just as much our customers responsibility as it our own, we encourage everyone to follow our rules as best as you possibly can. EcoVape will keep all of our customers up to date on everything that changes in the future, in the mean time feel free to use our stores as usual!
EcoVape have lots of stores across the UK! Find the nearest one to you using the EcoVape Store Locator