Join Eco-Vape for the Vaper Expo 2022 at the Birmingham NEC
All New Disposable Vapes & Nic Salts: Join Eco-Vape at the Vaper Expo UK 2022

What is the Vaper Expo UK?
The Vaper Expo UK is the largest vaping event in Europe and the UK. Vape manufacturers, suppliers, distributors and e-liquid brands from across Britain, Europe and the international community all meet in one place to network, sample industry changing products and make deals on the show floor.
Eco-Vape will be there alongside our partners at Vape Manufacturing, where you can sample our latest disposable vapes, nic salts and e-liquids alongside OEM vape and white label e-liquids from Vape Manufacturing.
Where is the Vaper Expo 2022?
Vaper Expo floor plan & where to find Eco-Vape
Head down to Stand C70 at the Birmingham NEC Centre to try our latest disposable vapes and brand new nic salt range!
You can see the floor plan for the Vaper Expo below!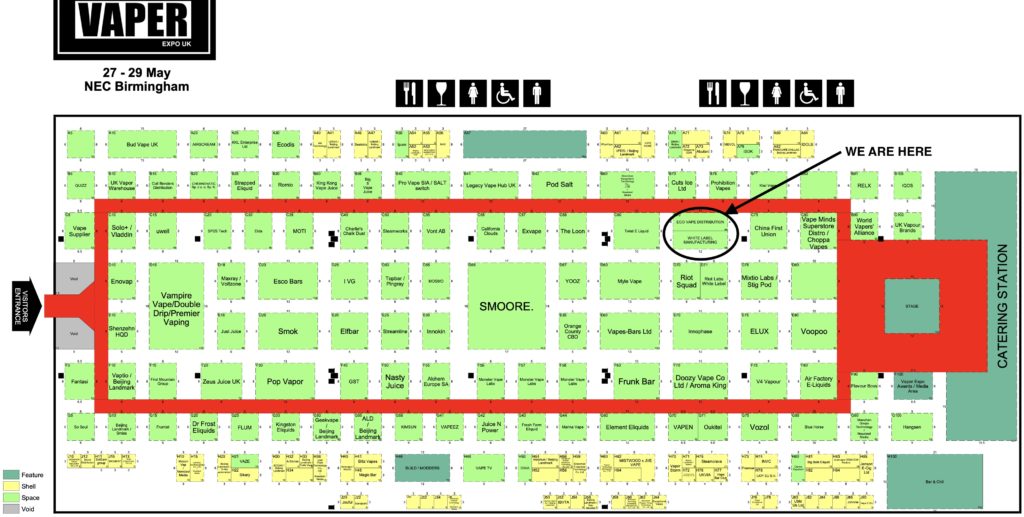 Hyppe MAXX & FLERBAR Disposable Vapes
We're bringing our top of the range Hyppe MAXX disposable vapes, packed with 600 puffs of 20mg hybrid salt nicotine available in 5 mouth-watering flavours. 
We'll also be showcasing the FLER BAR, our latest disposable vape range packed with 600 flavourful puffs and available in 20 incredible flavours, including tobacco and ice mint!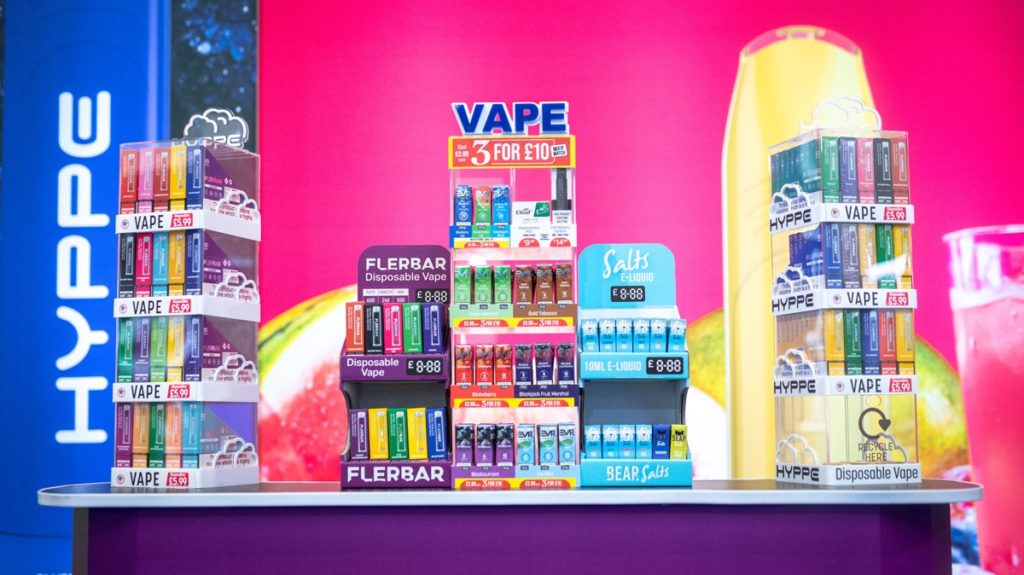 New BEAR Salts Nic Salt Range
We'll be introducing BEAR Salts – the latest addition to our nic salt catalogue and available in 4 different flavour ranges. 
Designed for every palate, you can choose from BEAR Grizzly (fruit flavours), Polar (ice flavours), Panda (desserts and drinks) and Koala (tobaccos and menthols) to find the perfect nic salt for you.